College Photos
Videos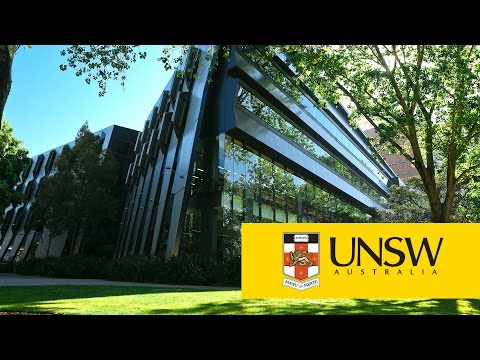 Reviews
---
Filter By
Stream
Degree Type
Student Status
Nationality
Batch
Course
Rating - High
Rating - Low
Newest First
Oldest First
---
Environmental Studies (1)
International Business (1)
Most Popular Tags
14 Reviews Found
---
Location and the degree suited my needs and were a very flexible option for my abilities and goal for the future. I also really like the environment and the people at UNSW and the amount of social networking that occurs is amazing.
Hostel :
I live in my parent's house still as any other accommodation is exorbitantly priced and near impossible to afford without moving even further away. I commute 2 hours each way by both bus and train. Frankly, I haven't heard of this sort of travel being commonplace overseas but here it's not unusual in the slightest.
Only one of two reputable universities providing my degree and this one allows for better involvement in campus life (the other option was Sydney Conservatorium of Music and being on a separate campus and only having 750 students limits opportunities).
Hostel :
I am living off-campus as my friends who live on campus pay $500 a week which is much more than living off-campus plus travelling fees. One major challenge is getting ready extremely early just for a 9 am class.
I've applied for 3 other universities such as UTS, WSU, USYD alongside UNSW and I've accepted my offer at UNSW due to its environment and study culture. My experience at UNSW open day also played a major role as well. However, there are times when I wish I would be studying at another institute, the reason being is due to trimesters. There is too much workload in a short period that students have now.
Hostel :
I share my accommodation with 2 roommates who I met through the flatmate finder website. We all attend UNSW and are all around the same age which helps immensely fitting in. We are all friends at the end of the day, sharing meals, going out and partying together.
Prestige and ranking mainly, however, the student life was fantastic. Additionally, the university provided excellent support in my application and accommodation requests. I was also able to find a job relatively easily during university which contributed greatly to my employability upon graduation. Another of my friends also attended this university with great reviews.
It stands 10th in the world in accounting as per QS world ranking. Also, it has a five-star rating and a nice employment ratio. UNSW is also among the great 8 universities in Australia. Also, it is located in Sydney. Sydney is a business hub.
Hostel :
On campus worked for me better because I had classes every single day of the week for at least 3 hours a day. There is a range of accommodation options according to convenience. I live in a shared apartment which is not too costly and lets me enjoy a shared living experience.
The quality of education and the location. It is ranked amongst the top 50 universities for the medicine program. Sydney also offers an environment to learn and have fun at the same time. As an international student safety was also one of my priorities.
Hostel :
Due to extremely high rent prices, I live at home with my parents, which is not uncommon for Aussie students. I do however wish there was a cheaper option closer or on campus and this would be very convenient.
Really good business school, high grad job expectations. Seem to be more up and coming and innovative than the other NSW alternative USYD. It is a bit further away, however, the people that go there seem to be less snobby and entitled.
There are only two colleges in Sydney that offer actuarial studies degree and the University of New South Wales is one of them. Also, I like how this college has a diverse cultural atmosphere and also a historical background.
Great law program and business program. I had heard a lot about how good the law school is for paving you the way for the beginning of your law career. The business school is current and encourages students to be active and participate.
Hostel :
There are options available for students to live on campus such as the college's example Goldstein that includes food and all other costs e.g electricity and then there are university terraces that can be shared. Some students choose to live off campus as it is cheaper however it increases travel time.
Good reputation and leading-edge facilities along with the fun atmosphere. Also with HECS and being an Australian citizen, there is no difference in cost when choosing more prestigious universities that offer better educational programs.