College Photos
Videos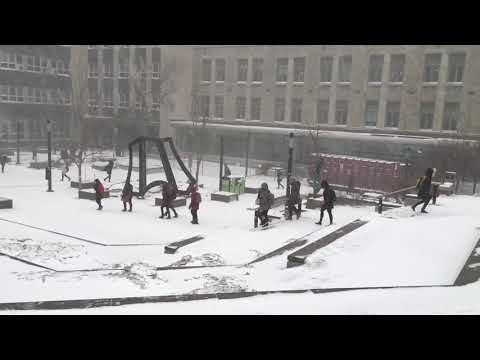 Reviews
---
Filter By
Stream
Degree Type
Student Status
Nationality
Batch
Course
Rating - High
Rating - Low
Newest First
Oldest First
---
International Business (1)
Most Popular Tags
24 Reviews Found
---
Hostel :
I have been living at the on-campus housing facilities and it costs me around $8000 per year. The charges include the rent charge of $5000 and $3000 for the meal plan. The facilities provided by the university for the hostel residents are remarkable, my room is 5 minutes from my university, so it also eliminates transportation costs. Some of my friends living in off-campus apartments, spend around $800 a month for rent and about $300 for the grocery.
I got to know about Dalhousie university from my Canadian resident relative. He highly recommended me to opt for the BCom course in McGill's Desautels Faculty of Management. As it is recognized as one of the best international business schools in Canada. I had applied at the University by filling out an online application form with an application fee of $115. I had also applied to several other Canadian colleges, but this one was my first choice. I scored 96% in my 12th which helped me get through the admission process.
Hostel :
I am living in residence now, mainly because it was a guaranteed place to stay at. I couldn't travel to Montreal earlier so I had no possibilities of looking for accommodation prior to the start of my studies. I was also 17 when I arrived to Montreal, so I tried to avoid any legal conflicts.
The reputation of the university, it's multi-track system (various areas of specialization of your choice), the option to graduate in 3 years having advanced credit, and the low costs of tuition compared to other top universities in the world. I also heard Montr_al was a great city to live in and I wanted to change my environment a bit.
It was a great experience but a complex process in the beginning. Growing up in the middle east and going to a Canadian university, I had to write an english examination even though I went to an international school. However, after doing my research I found the process much easier. I applied and when I got in, and started studying I found my classes very interesting and insightful.
Hostel :
I live at home in Montreal! I take the train or metro to school. The public transit system is very easy and nice. The college dorms at McGill I did not find them very nice and they are very expensive. Off campus appartements further away from school are more reasonable. Living in Montreal is not cheap.
I finished c_gep at Dawson college in 2019 and was looking for a social work program offered in English and close to montreal, because not only do I love my home city, but I get to stay at home and have that extra support from my family and less anxiety. I applied to McGill's social work program because it is the only English university in Montreal that offers it. Concordia does not offer social work. I applied to McGill psychology as well as Concordia psychology as a back up. I got accepted into all programs!
Hostel :
I lived off-campus. This is due to multiple factors. First of all, my family is from Montreal. Therefore, I was already living at home with all the amenities I need to survive. In addition, it was not much of a hassle to transport me from and to campus. It would only be harder to live off-campus and spend a great deal of money for housing.
I have known about McGill University since I was around the age of 15. I discovered it one day when I was walking the streets of Montreal with my family. Four years later, I found myself intrigued by McGill, it's a beautiful campus and it's a wide choice of great programs. The admission process, from what I remember, was pretty straightforward.
It is one of the best universities that offer great academic programs and I applied at many other colleges as well but was lucky enough to get admission in this college only. Also, I managed to get funding from the government to sponsor my studies and made my journey much easier. Thanks a lot to the university.
Hostel :
It's definitely wise to opt for off-campus housing, as the on-campus residences have skyrocketing prices and cannot be afforded by the general crowd of my country. Off-campus housing is basically rental agreements with landlords.
It is among the top-rated University in the world and the supervisor is very good at his work. My supervisor applied for funding, which was finally accepted and then he agreed to call me here to work my PhD under him. The infrastructure and the working environment is very good and the method of research is also very efficient.
Hostel :
off campus accommodation is reasonable and cheaper than other cities downtown. on-campus dorms are nice and spacious as well. it is good to be a part of the residence community and make friends through dormitories.
Because it is well known and the fees for international students is much cheaper than U.S. and arguably UK. The school is great and it is more safe than American schools. I applied for 9 schools - 5 of which were on the UK system where you get to pick 5 schools and the rest were U.S. and Canada. This is why I chose this school.
Because of it's reputation in research and because it was an English school in my area. I also really did not want to leave the province I am living in so McGill seemed like the clear choice. It also had an option to apply to honours in my second year which I really liked as it would motivate me to stay on top of my work in my first year.