College Photos
Videos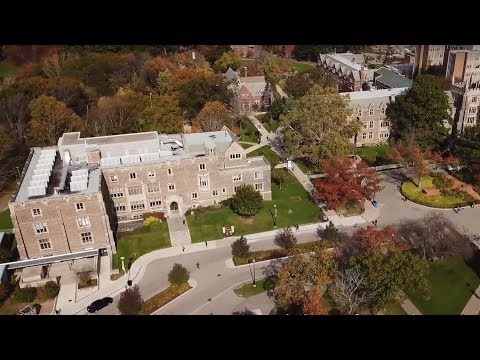 Reviews
---
Filter By
Stream
Degree Type
Student Status
Nationality
Batch
Course
Rating - High
Rating - Low
Newest First
Oldest First
---
Automotive Engineering (1)
Most Popular Tags
24 Reviews Found
---
I came to know about this business school through my relatives living in Ottawa, Canada. Actually, I started looking for colleges in Canada right after the completion of my BBA with 80% marks. I always dreamed about pursuing my post-graduation in MBA from abroad. I applied in three business schools including DeGroote, the business school was cheaper as compared to others therefore, I preferred it over others.
Hostel :
My residence was a bit far away from the university. So I opted for the on-campus residence. And I lived in a single room which costs $7925 for a year. Meal plans are also available to me. I selected for $4755 for the seven days meals.
During my junior year, I attended a summer program at McMaster which turned out to be very good. And I became familiar with the campus in a few weeks. Since then I had decided to take admission to McMaster University only. I applied for the university through a common application form.
One of my friends told me about this university as she herself did her graduation from the same place. After she told me about the university I did deep research. Then finally I applied to the university. My 85% in high school, as well as the English proficiency marks, helped me to get through it.
Hostel :
I lived with my brother hence I did not face any challenges regarding meals or rent. I lived in Brampton, therefore, I did not any much about on-campus living facilities. But as my friends are living there they enjoy a lot on the campus.
Because it's the best university. It comes under the world's best research university. It is located in Hamilton Ontario. In McMaster, you can find courses for every field engineering, medical, arts, commerce also games. This university provides lots of benefits to international students like an on-campus living, meals from different countries as well as the smoking free environment.
Hostel :
I lived off campus in student housing. The cheapest rent I have seen is $350. I pay $525 for a single room in a house with 7 other people (sounds like a lot, but it really isn't that bad). I prefer not to live on campus as campus-work-school life all in one geographical location can get monotonous- which is to say, I like "walking" home.
I previously completed my bachelors degree at McMaster University in Honours Life Sciences with a minor in Biochemistry (2018). The admissions process consisted of marks from the final year of undergraduate studies, an academic CV, a personal statement, and 2 letters of reference from academic/research supervisors, and application fee was $100. I only applied to one Master's program. My final year GPA was 3.96 on 4.00 scale.
Hostel :
I have taken an off-campus student room for $400 a month. I contacted so many landlords from back home before coming here. I shortlisted 2-3 houses. I landed in Canada and my supervisor was nice that he allowed me to stay in his house for a week. So, I had a chance to see the houses and select for one best one. The meal was around $150 per month and $50 for the phone bill. So overall $600 is an ideal expense for a student.
Mcmaster which is one of the top 100 universities in the world had a similar program for what I was looking for M.Sc. Biology thesis-based. The admission process was easy because of the administration staff of my department. They were helpful in guiding me on how to contact the supervisors. I emailed supervisors if they were ready to accept any new graduate students and luckily I received a response from a supervisor asking to send my transcripts and resume. I sent all the documents and upon the interview, he was ready to accept me as a student in his lab. Later on, I paid the application fee and applied online to the university. My scores were high in the bachelor of science (A+).
I enjoy the size of the campus which is relative to a medium sized campus. It is easily navigatable during the first week of school. The furthest classes were only an 8-minute walk which was absolutely perfect because you could go back to back classes with no problem. I also opted for this University because I believed they had a great Commerce program and it would help me reach my career goal of doing something in the Finance area.
It had an internship program and was a good distance from my house. I loved the look and feel of the campus. It was a big campus but still felt cozy because of the way the buildings looked. I read good things about the school on the internet and was highly ranked in the province and country.
The campus was excellent and the environment, in general, felt nice. I found that the engineering program at McMaster was quite up to par with some of the top universities here in Canada. I believe when I graduate, I will feel like my undergrad was not a waste of time.
The community was really welcoming and there were a lot of ways to get involved. Furthermore, McMaster University is recognized in Canada and worldwide. I always wanted to go to a prestigious institution.