College Photos
Videos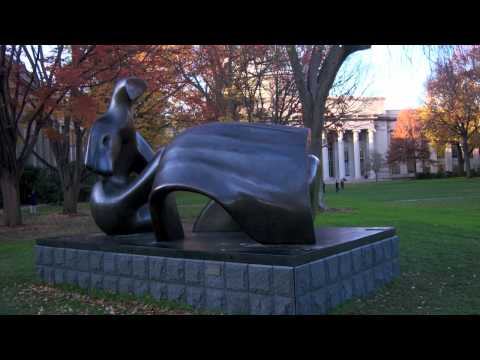 Reviews
---
Filter By
Stream
Degree Type
Student Status
Nationality
Batch
Course
Rating - High
Rating - Low
Newest First
Oldest First
---
Mechanical Engineering (1)
Most Popular Tags
8 Reviews Found
---
Hostel :
Just like the tuition, the on-campus facility was very costly. So, I decided to save some money in that department. I somehow found a place near campus and a roommate, who by the way is my classmate. The rent I pay for my off-campus housing is $7,000 and an additional $3,500 for groceries. It is less lonely and budget-friendly.
It is one of the top-ranking universities to study business and finance and as I was applying for masters of France, I applied to MIT along with 4-5 other universities (just to be safe). Getting accepted in such a college was not easy, I worked very hard to get in! The selection process is extremely competitive. I applied to the university through the online application portal, the application fee paid by me was $250.
Hostel :
The university provides a wide variety of residential halls suitable for both independent students and families of students. All first-year undergraduate students are required to live on campus. The housing rates for these residence halls vary between $4,000 and $ 6000 per term.
This was my dream college though I did not have the courage to apply to it then on my parent's motivation I decided to apply to MIT university as well as Harvard. The application charges here are around $150 per application and the process is completely online through the official website.
Hostel :
The hostels give you very personalized treatments here with all the facilities and luxury that one can imagine of. Needless to say, I have stayed in an on-campus residence to enjoy every ounce of my time here. The total yearly expenditure in leaving is around $24,000.
It is a dream of every student to study at Sloan and what makes the experience even greater is that it is a school of MIT. After completing my graduation I knew that I will submit the application here regardless of whether I will be able to get admission here or not. The application fee was $150 and every process was online.
Hostel :
The college offers a wide range of choices among residence halls available for both single students as well as for students with families. It is hard to get on-campus residence so off-campus is what the majority of students take. The cost of living here is around $20,000 per year.
The Sloan School of Management is under MIT university. That was enough reason for me to join the college if my application is at all selected. However, with very little hope I had filled up the application form and it cost around $150 through the online admission portal of the college.
Hostel :
I stayed in the housing facility provided by the university for which I paid $5,000 for a triple occupancy room. The meal and board charges were $3000 and my personal expenses were $1000 a month that covered the material and book charges too.
Massachusetts Institute of Technology had been my dream school ever since I grew interested in the field of chemistry. In the last few months of high school, I applied to the bachelor's of science program in the field of biology and chemistry and having scored good grades helped the online admission process get easier. I paid an application fee of $75.
Hostel :
I have opted for campus accommodation because it's relatively cheaper than off-campus. Off-campus accommodation fees are somewhere $18000 monthly and on-campus accommodation is just $10000 with all emergency facilities available and full security.
MIT is the dream of every child in their schooling period but some get a chance to be here and my dedication and hard work helped me a lot to be here. Infrastructure and faculty are also the main reason I have joined. There is no application fee for admission.
Being a part of MIT itself opens many doors of opportunities as it is one of the best schools for an engineering degree. I chose the university because of its rankings. I applied by creating a profile on the official website as it is the only way of applying for graduate programs at the university. An application fee of $75 was also paid by me at the time applying.
One of my friends recommended me this college. I applied and evidently was qualified. Studying at a place from where people like Virgilio Barco, Richard Feynman, and many others are passed out is a proud feeling. Besides this, the college ranks in the top 10 positions every year. These were some of the features of the university.